Home Office Chic is all about the love of Artisan painted furniture and upholstery.
The business is set up in a historic builders' yard along with other creative businesses. Home Office Chic (HOC) was founded by Jane Goodman in 2017, following her experience and passion for recycled and re-loved furniture, that has been given new life and saved from landfill.
Initially focussed on creating furniture ideal for home offices, maximising the space available for the home and flexible working, she came up with idea of bringing new life into old bureaus, chairs and other work-related furniture.  As people working from home often do not have a dedicated office or study space, they may be working at the kitchen table or a coffee table. HOC focusses on artisan recycled bureaus and reupholstered chairs at its heart.
A bureau holds a laptop and essentials and takes up minimal space in your lounge or kitchen – wherever your workspace is. It can be plain, or as funky as you choose, and at the end of the day you can shut your work away ready for tomorrow.
Our range of upcycling has grown and alongside eco Frenchic Paint you will also find the new range of Decor Transfers and Stamps from Moody Mare
We can help create a tailor-made upcycle of your own loved furniture or source something specific.
Since the early days the business has been about helping people to save furniture from landfill so commissions range from anything from a shoe cupboard to a kitchen ! If youre interested in learning we also run Workshops.
Artisan painted furniture means using a range of techniques to achieve the unique vision for the piece. 
HOC currently undertakes small upholstery projects, to achieve the perfect balance between painting and upholstery.
This is just the beginning of our story, we look forward to you helping us continue writing it.
Eclectic, passionate and functional.
We take inspiration from the patterns around us and places we have visited – Jane is particularly keen on Moroccan, Provence and old English themes with a keen interest in Folk Art. After a recent trip to Madrid one of the team was inspired by the many terracotta tile patterns on buildings.  Stencilling is a real passion. As Official Stockist for Frenchic Furniture Paint, its a pleasure to use the products for breathing new life and joy into older furniture.  Come in and chat – we have plenty of ideas!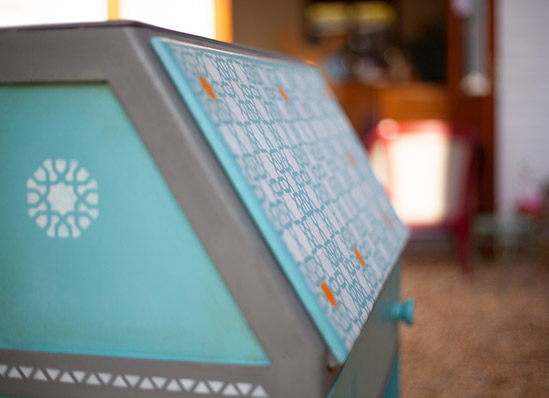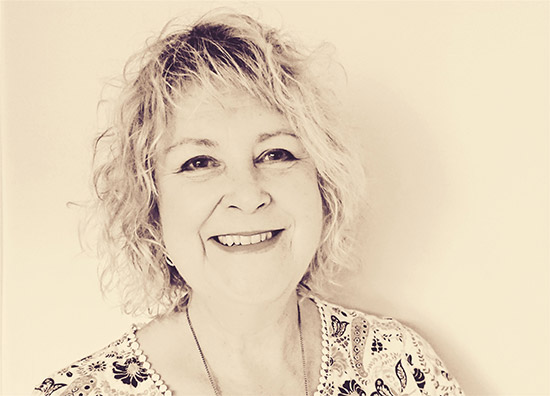 After subduing a powerful creative spirit Jane has finally let loose with her talent.
Jane worked closely with creative and talented individuals her whole career – designing and producing a variety of books, publicity materials and complex data for the digital world.
After that career in the travel, publishing and automotive industries Jane felt the time was right to pursue her 'arts desire' and open a business creating unique upcycled furniture. 
Her love began when she started painting furniture in her twenties, moving into her first flat- stripping and painting floorboards in multicoloured pastels and rescuing some '40s furniture that most others thought dull, transforming them through stencilling. 
She then moved into picture framing and hand colouring mounts, always staying connected to the creative world. 
Upholstery has been Jane's passion for the past 8 years. Her father was a Master Upholsterer, and after many years spent helping him as a child she likes to think those skills are somewhat passed on.